My new baby boy is now 3 weeks old! These pictures were taken of him from today and yesterday, March 23rd and 24th 2003.
Ezekiel is such a joy and blessing to me.
I love this picture....my little cupcake is so adorable if I may say so myself *grins*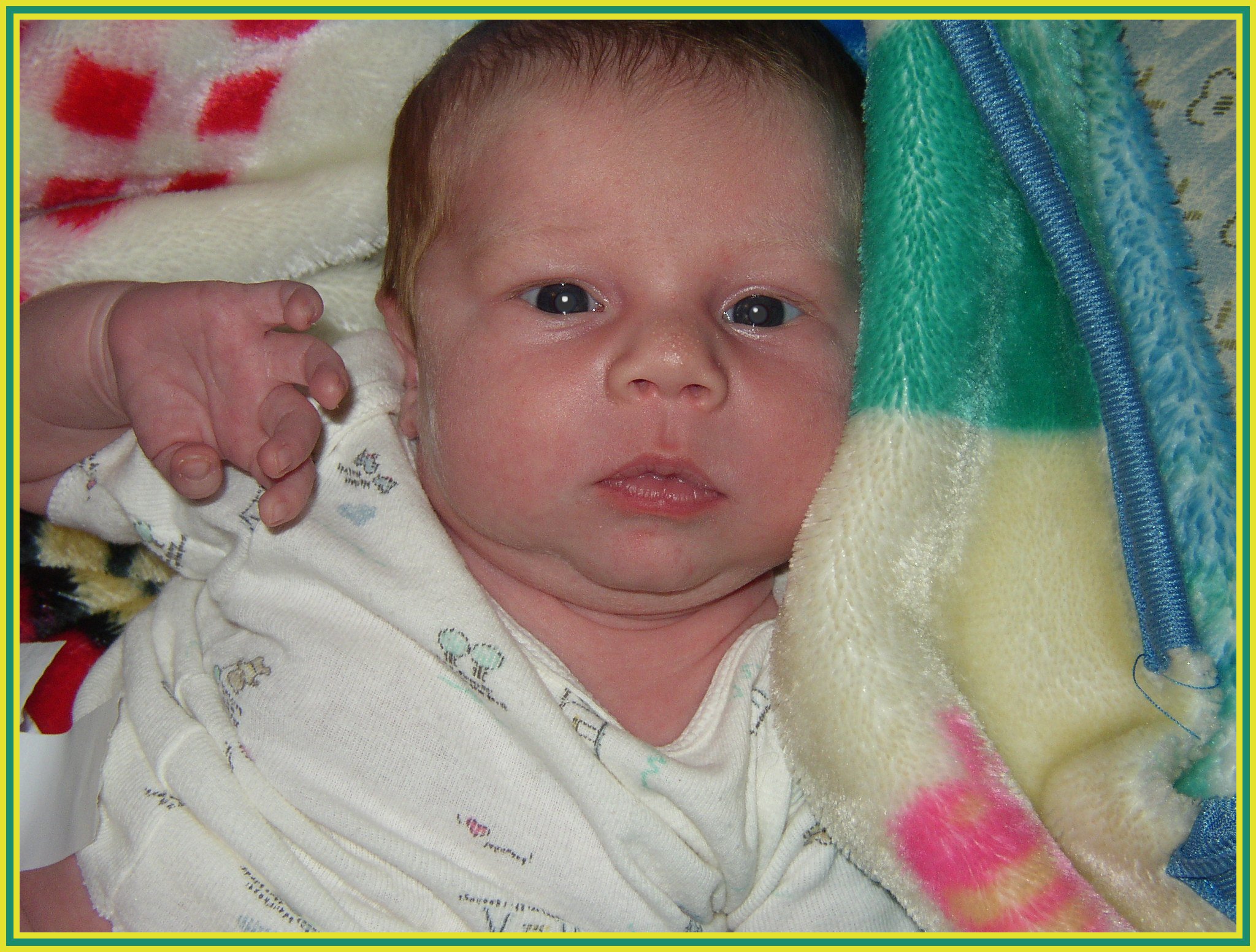 These next few pictures are of my little "Wolfe Man" after his bath today.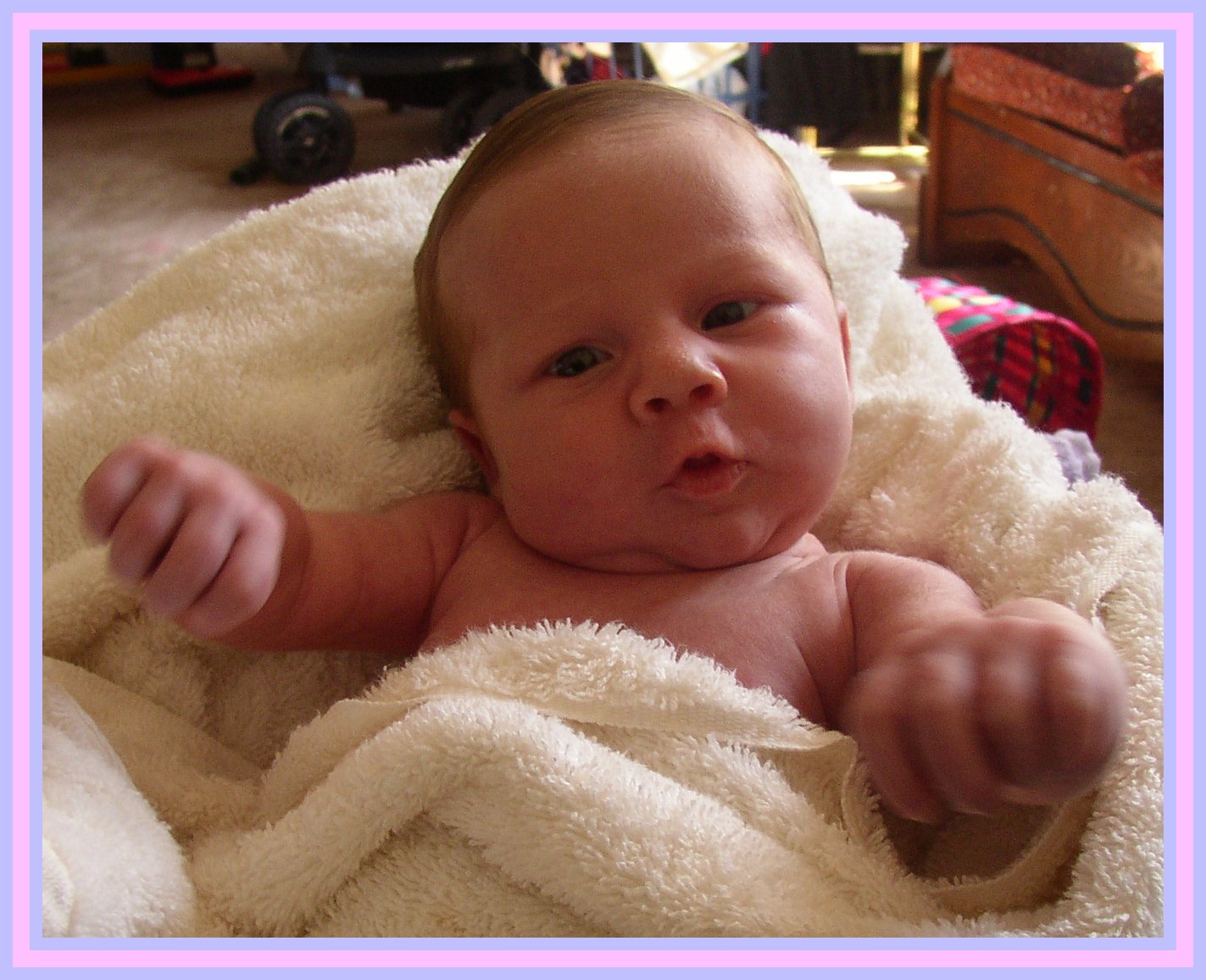 He was about to fall asleep in this picture. He loves taking baths and is wide awake immeditely afterwards but then shortly drifts off to sleep.